Re-Loader is simple and very convenient to use, with just one click, you can activate the copyright for windows and office successfully. However, it is necessary to install additional support software, the .NET Framework and I have included it in the download file.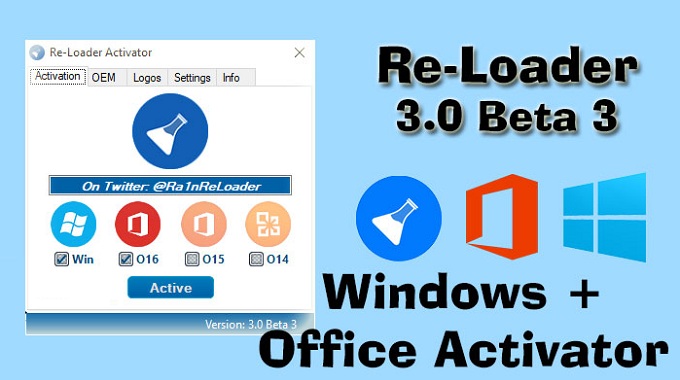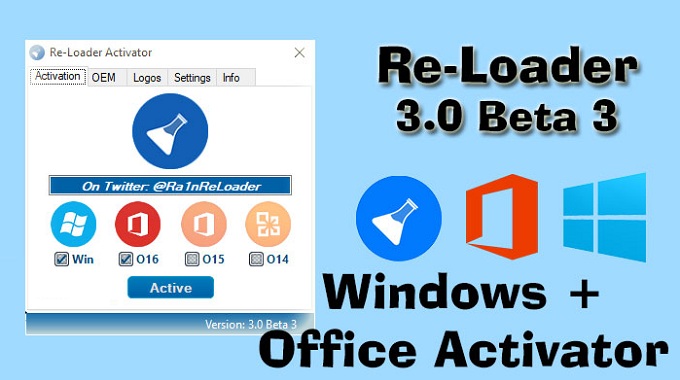 Information about the file Chew WGA Download – Activate Copyright windows and Office:
+ File name: [OfficialActivate.com]Re-Loader_V3.0_Beta_3_[Update_v19.8.30].
+ File format: .rar.
+ Size of the file you is about to download: Size : 1.99 MB.
+ Version: v3.0 Beta 3 (The final version) – 30/10/2020.
+ Post date: 02:45 PM – 30/09/2019 | UTC +7.
+ Source free download link: file4 where you download the file at officialactivate.com.
You return to the OfficialActivate.com homepage to download the Official Activate versions!
HOW TO USE:
1. Download and extract the password as "officialactivate.com".
2. Run the file "Re-LoaderByR@1n.exe" then click the "I accept" button
3. The software will automatically identify which version you have installed, just press "Active" only.
4. Success will report "green dot". As for windows 7, there will be a "yellow dot" to reboot.
Error "Re-LoaderByR@1n.exe – .NET Framework Initialization Error":
+ You open the file ".Net_Framework_v4.5_Full_setup.exe" and proceed with installation until complete!
Password : officialactivate.com
Backup Link : One Drive